The conversation between me and project colleagues seem to sound depressive these days.

Me: "Hey I can't wait for Launching Day"
YiVon: No, because that is the end of our project.

And then it suddenly striked me that ADWAVE has come to the end soon.


There are a few of us who wants to finish this project as fast as ejaculation, but still there are a few of us who feel the opposite way..

I feel that everything will come to the end in just fraction of seconds.The next minutes, we have to bid goodbye to the entire 29 of us. It's hard to gather the 29 of us again under any circumstances, and who knows where is the next step gonna take us?

I remembered the first day when we started this project almost one year ago, I felt that this project was way too much to do.I also came to the extend where I feel that we couldn't cope it up as good as the 9th batch when our cash sponsorships were zero.

From Digi as our first cash sponsor, Sloggi, Penang Tourism Action Council until the very last minute sponsor MAA Assurance , all of our $$$ prayers were answered.


Besides that, we've proven that 10th batch of ADWAVE can do far more better.It was remarked as the most successful project in the ADWAVE history.

"Strike Passion,Passion Strike"

is the theme of the 10th batch of ADWAVE.The theme came out much later.If you are one of them who understand the true meaning behind this theme, I am sure the passion that you've put in striked you back.

I never like to take class photo because I know, everything has come to the end where what gonna reminds me is future is just a piece of paper which eventually I will either lose it or colour fading in the next 5 years time,maybe?



I admit that I never enjoyed my university life in my first 2 years but with ADWAVE as my final year project, it has proven me wrong.

ADWAVE is not only a hub for students to unleash their creativity and talent, it went beyond that.

ADWAVE served as a hub for me to learned and gained knowledge which wasn't written in my university syllabus.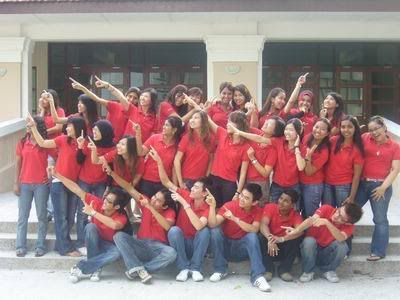 I am glad to be one of them.