It didn't hit me so bad till I see this video from someone who I least expected from.

When everyone assumed that farewell is a celebration, I beg to differ.As I see, no one could predict what is the future like, and where is the next step gonna take us, therefore this could be the last gathering in university before we leave. And it is so nice of him to make a short video to remember his friends around him, the friends who he will always remember no matter what.Although my moments of fame is only 3 seconds, but its not the price that counts, it is the thought that matters the most.

It is my honour to know him and I am deeply regretted for knowing him late that it is late enough miss out lots of crazy stuff before we leave.

Who would do this last video as a token of remembrance for their beloved friends? He would...!!!!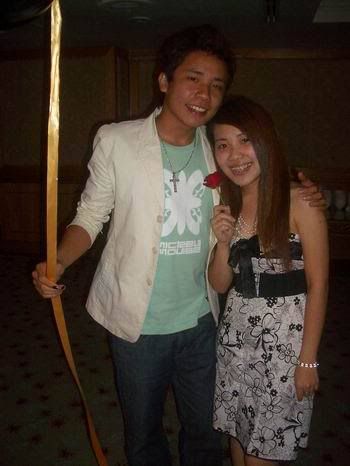 (Boon How, Me)
I didn't mean to be dramatic, but the videos that he produced for both ADWAVE Official Launching and supposed-to-be Mass Comm night video actually tears me.

Far in distance but close in heart, always no matter what.